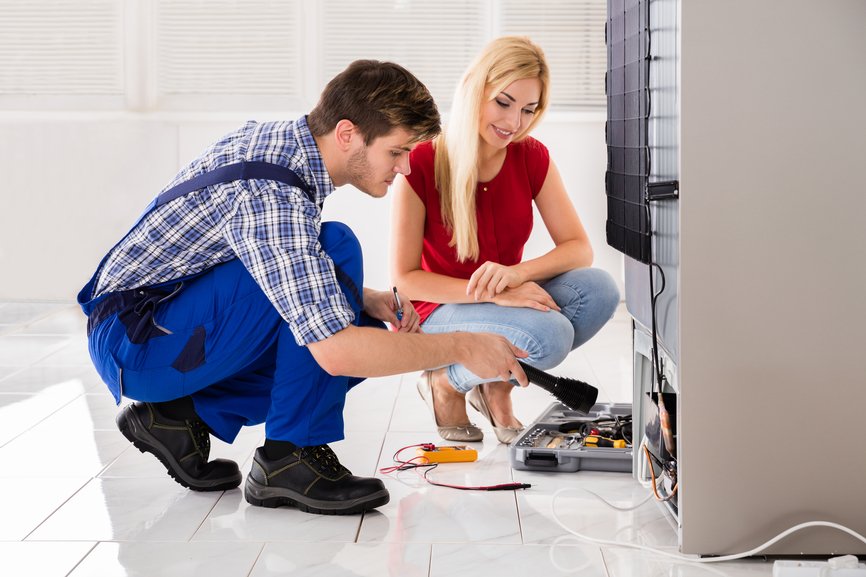 The following is a sample of home appliances that can require appliance repair. Appliance Repair Norman has several first-class techs who can repair any of the appliances listed: garbage disposal units, dishwashers, washer-dryers, trash compactor units, stoves, refrigerators, freezers, ice makers, water heaters, air conditioners, garbage disposal units.The best way to get your appliances fixed is by calling Appliance Repair Norman.
There are some general guidelines about when you need to get professional appliance repair. Norman householders should call for expert help if the following applies to any of your electrical appliances:
•    the appliance is tripping the main board
•    it leaks (fridges, washers, etc.)
•    the appliance gives the user an electric shock if the casing is touched
•    the control panel is not responding
•    the appliance is doing too much (ice maker making too much ice, air conditioner making rooms too cold) or it is acting very sluggish
Of all the appliances you own, the washer is the one most likely to need appliance repair. Appliance Repair Norman agrees that the washer is the most problematic household device. This is because it has to carry out so many different functions: washing, rinsing, drying, cycling, water intake and output – and all this controlled from a fairly complicated control panel. The most dangerous household appliance, on the other hand, is the innocuous-seeming microwave oven. No, the microwaves themselves are not dangerous at all. They are just an intense form of radio! It is the capacitor in the microwave, in which high voltage is stored, that is dangerous. Never try to pry open your broken microwave. The capacitor can deliver a lethal electric shock. This is the reason that the manufacturers seal microwave ovens.
To get help with any appliance repair in Norman needs in your home or business call 405-310-8710 or you can visit our website at https://appliancerepairnorman.com.